As many locals recognize, Imjin Parkway serves as a major transportation corridor linking the Peninsula and Salinas Valley and provides access to several Marina neighborhood areas. The Imjin Parkway Widening & Roundabout Project will significantly improve safety for pedestrians, bicyclists, motorists and vehicles that use this important connector route. Roadway improvements will be constructed between Imjin Road and Reservation Road and include widening Imjin Parkway (from 2 lanes to 4 lanes), replacing signalized intersections with 4 roundabouts, providing designated/buffered bike lanes, a pedestrian/bike path (on the west side of the roadway) and installing pedestrian crosswalks in neighborhoods at the roundabout areas.
A construction kickoff event was held on July 15 in the FoodMart/Shell station lot at the corner of Imjin and Abrams Roads. Attendees included neighbors and community members and speakers State Senator John Laird; Alexis Garcia-Arrazola, representing Assemblymember Dawn Addis (he also serves on the Seaside City Council); Monterey County Supervisor Wendy Root-Askew; Marina Mayor Bruce Delgado; and King City Mayor Michael LeBarre who is also the Board President of the Transportation Agency for Monterey County (TAMC).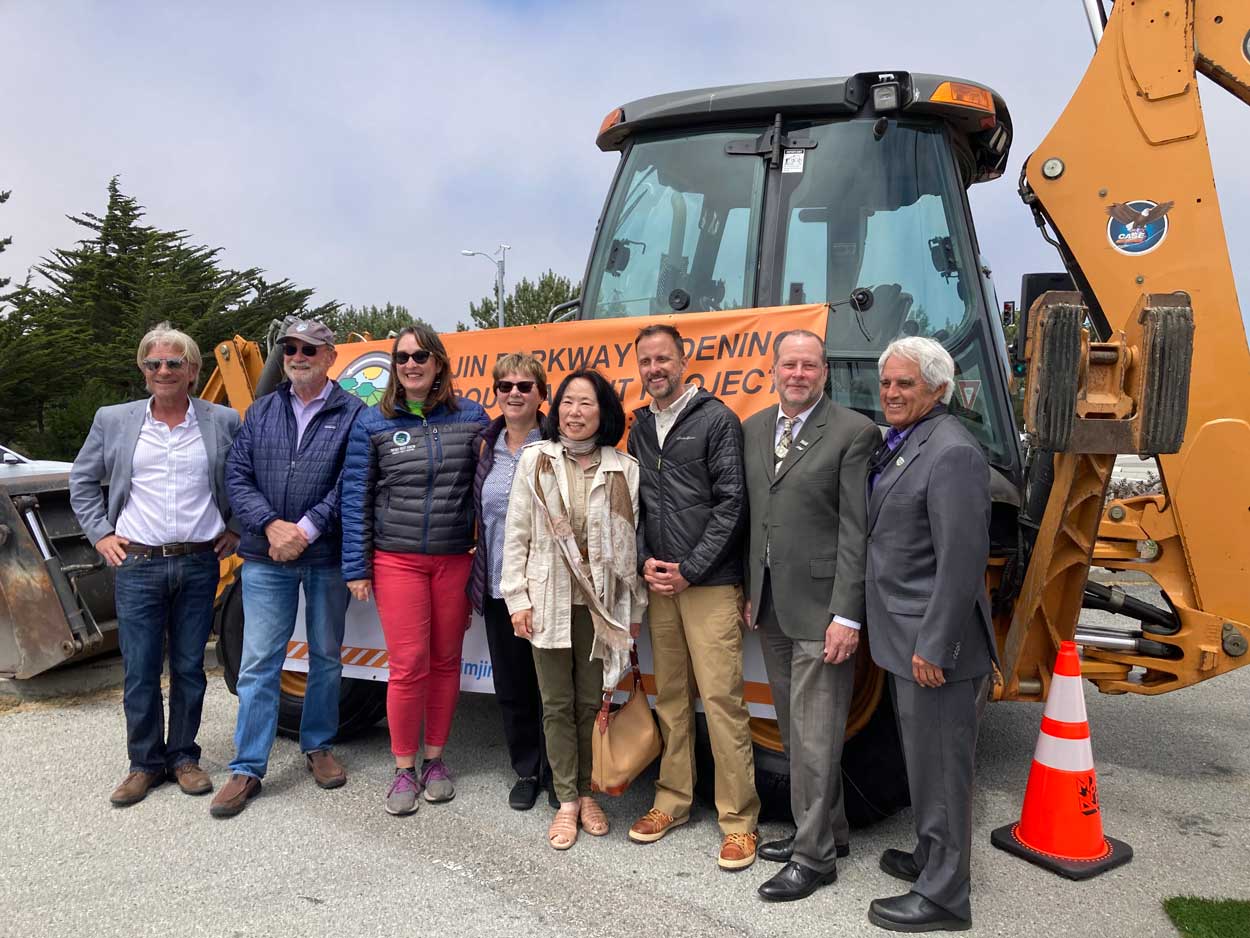 Funding Partners at the Imjin Parkway Kickoff: (left to right) TAMC Board Chair Michael LeBarre (King City Mayor); State Senator John Laird; County Supervisor Wendy Root Askew; Marina Councilmembers Liesbeth Visscher, Kathy Biala and Brian McCarthy; Public Works Director/City Engineer Brian McMinn; Marina Mayor Bruce Delgado.
Thanks to Monterey County voters, a tax approval allowed Monterey County to become a "self-help county" which allowed the community to receive funding priority from SB1 State funds. Essential additional funding from the City of Marina and TAMC served as the "local match" funding requirement to make this safety and road widening project possible.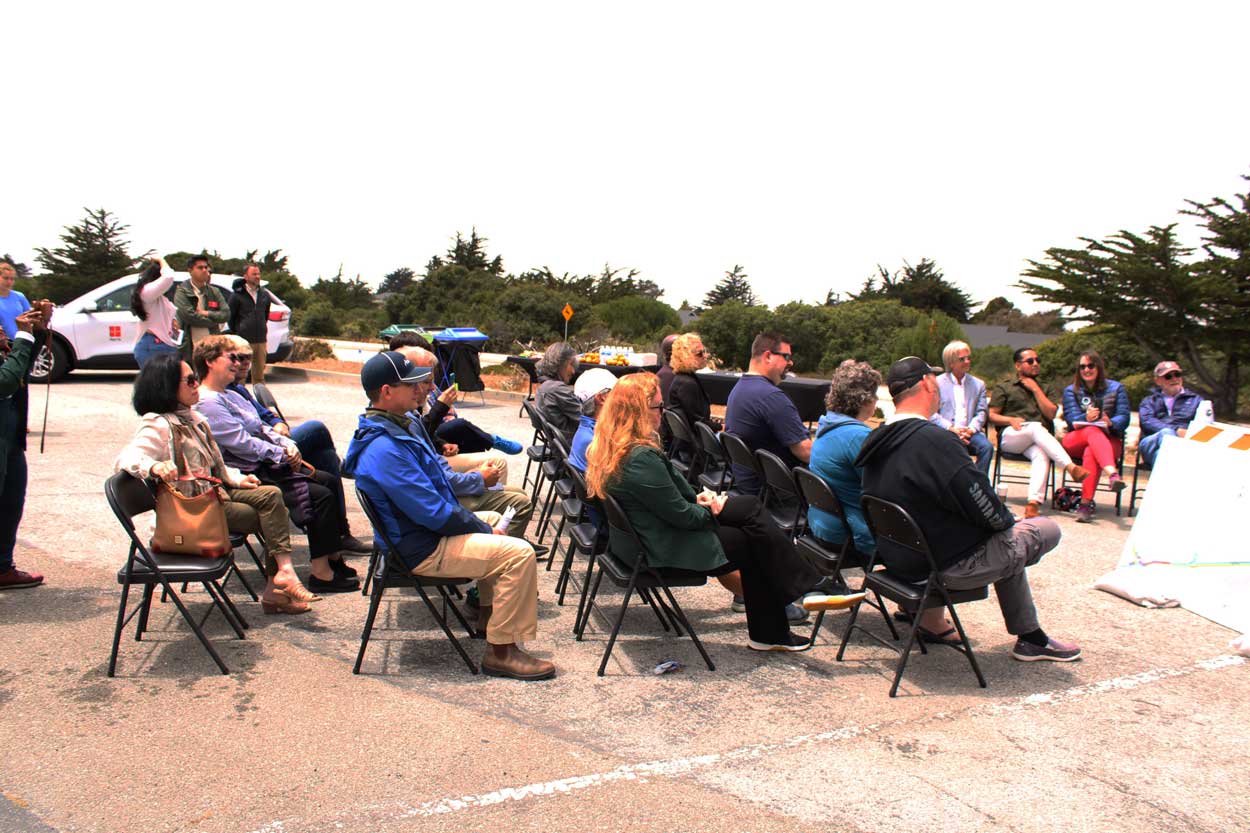 Community neighbors and attendees at the Imjin Parkway Widening & Roundabout Project Kickoff on July 15, 2023
As part of the event, speakers participated in an activity to create handprints embedded in concrete. Those handprints, symbolizing a lasting community "hands-on" approach, will be placed in a section of artwork being incorporated in the project's construction.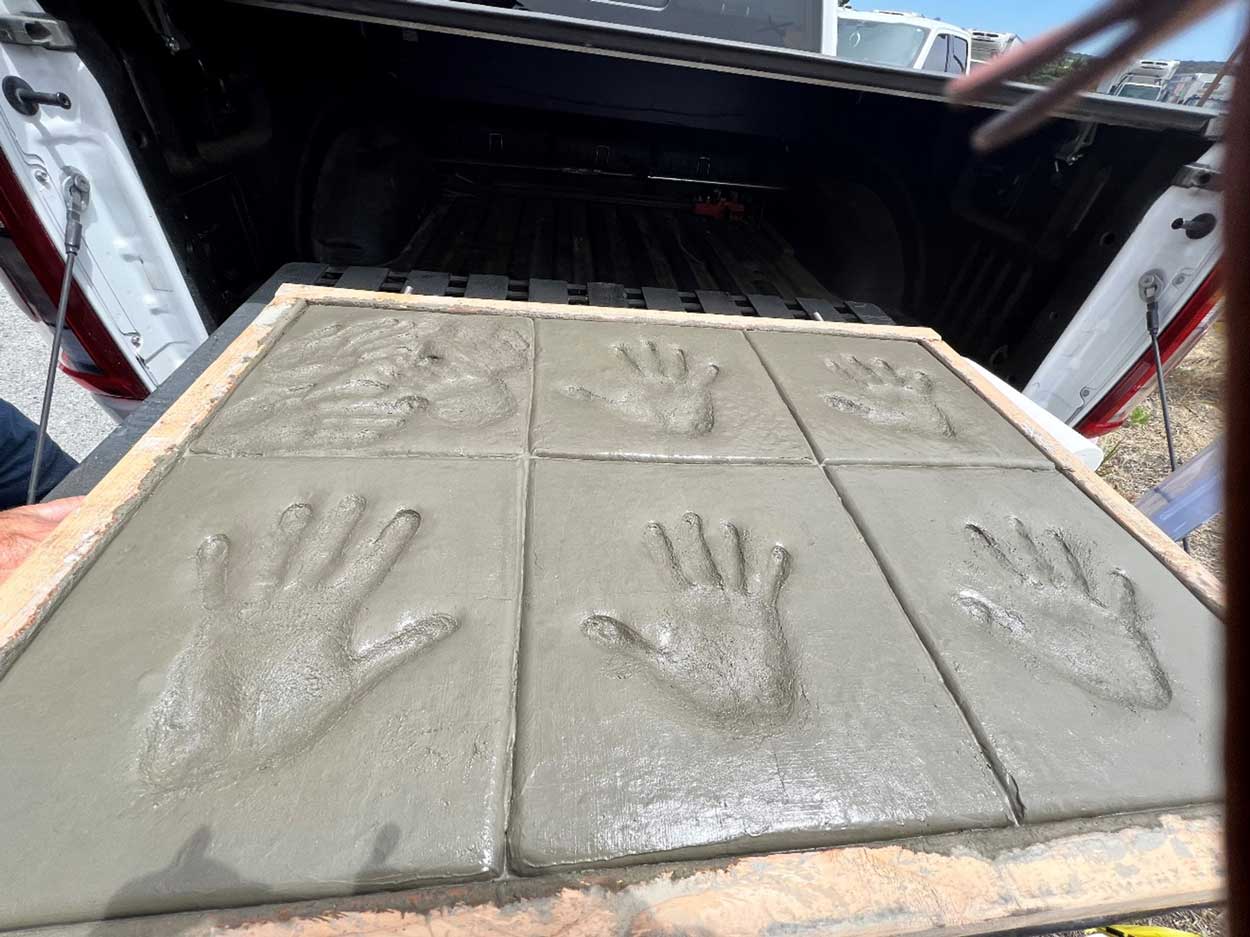 Handprints from the speakers of the project, showing their "hands-on" approach.